2011 is over and I have discovered that I absolutely LOVE watching movies. So not to waste all those hours I spent either in the cinema or at home watching these marvelous works, I shall do a top 10 chart of my favourite movies of the year.
Incidentally, this will also be the first post of 2012. :)
I like the whole plot, it's basically a tribute to Paris and it shows Paris is her best light. The whole living with the arts and culture lifestyle. Love it when Owen Wilson catches a 1920 Peugeot Landaulet and travel back in time to meet his literary idols Hemmingway and various other famous authors and artists such as Picasso and Matisse. It was a delighting tale, full of olden Paris glamour and modern Paris romanticism.
This is a wonderful story, and coupled with the right actors and actresses, the whole story came to life. Matt Damon and Scarlett Johansson are fabulous. Especially Matt Damon, oh he's wayyyy awesome. I love how he portrays the character and I love the emotions he brought into the film. The animals are really cute, they make you want to visit the zoo right this minute. A heartwarming story and definitely deserving of the number 2 on my list of favourite movies. :)
Real Steel is one of the movies that I get to watch for free, it was a Nuffnang preview and it was satisfying. Hugh Jackman never fails. I love his role, and I love the plot. The whole robot fighting is way cool, not to mention the small kid featured in the film is tooooo cute to resist. It's a heartwarming tale, packed with enough excitement and fighting elements to get your pulse racing. Plus points, the robots are ridiculously cool.
HARRY POTTER & THE DEATHLY HALLOWS PART 2
Harry Potter. Need I say more? The stuff of your childhood dreams. Heck it's MY childhood dream too. If not for the fact the first time I picked up the book is when I was 14, I would have thought Hagrid would come for me with a Hogwarts letter too.. The books are a legend, I re-read them over and over and I never tire of them. It's an excellent place for your mind to escape to.. Even though this is the last movie, I guess I can always live the magical dream again and again, with movie reruns ;)
CHRIS EVANS. Drop dead hottie.
Captain America's story is not what I expected at all, not having read the Marvel comic version before.. But I must say, this is one superhero I can learn to like. Major plus points? Chris Evans's amazing bod. =p
X-men first class is bombastic. Love it love it love it. I like how the story unravels and you understand why and how the characters are the way they behave. Tops all the other X-men movies, this is by far the best. Exciting, action-packed, pulse-racing. Thumbs up.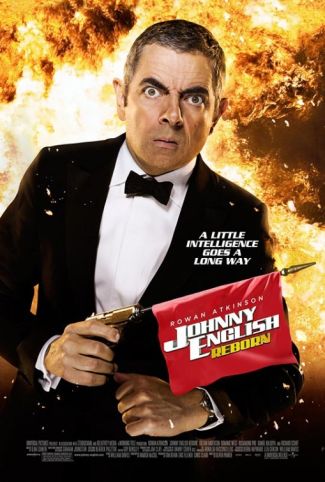 It's Mr Bean hahahahaha. Best comedian ever. If ever I'm in need of a laugh, all I have to do it turn to Mr Bean. Johnny English is pretty cool, predictable plot but I watch it for the comical factor so it's basically still pretty enjoyable! Such a happy movie..
Fright Night is the first movie I watch for free from Nuffnang. I didn't know it was a horror/thriller film. Scared myself to death when Colin Farrell turned pretty freaky and vampirish. He has this really dark aura about him. Dark but sexy and intriguing. What a deadly combination. But good movie nontheless.
PIRATES OF THE CARIBBEAN ON STRANGER TIDES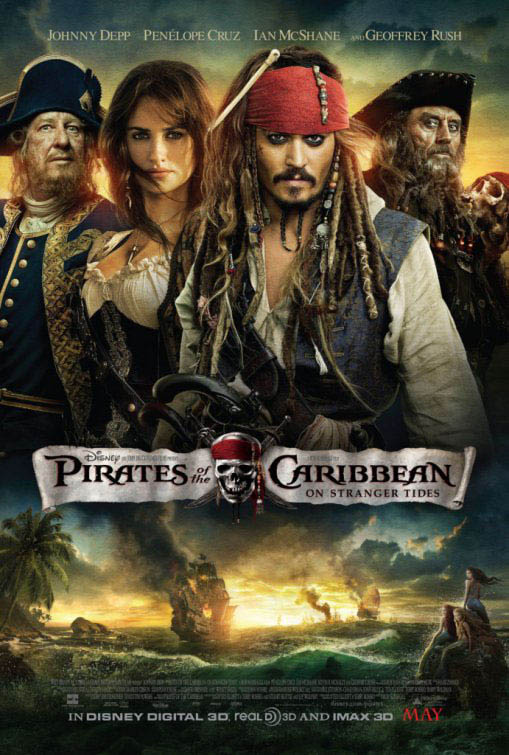 It's my favourite Captain Jack Sparrow! Love the swagger and crazy demeanor that Johnny Depp brings to life in his role. It was a pretty cool sequel, with mermaids and all that. No more Orlando Bloom and Kiera Knightley though, a little sad there. They brought in Penelope Cruz who is marvellous of course, she brings an exotic touch to the whole movie. All in all, a decent movie.
I didn't watch this for Robert Pattinson. LOL. The whole story is pretty alright, something I haven't watched before at least. It's a circus story, and I love the animals portrayed in the movie. It's very lively and Reese Witherspoon is a highly accomplished actress. Nice change from all your contemporary love stories.
That concludes my favourite movies of 2011, even though I think there are a couple more I've yet to watch such as The Rum Diary, One Day and The Adjustment Bureau.. hahaha.. not enough time!
But no fear, I'll continue watching more movies this year so watch this space.. :)
Older Post | Newer Post