Trying out..
Shu Uemura Cleansing Oils
6 types of cleansing oils available!
4ml sachets x 3
1 sachet per use.
Redeemed mine for free some time back.. Unfortunately the lady at the ION branch wasn't super helpful. She just stuffed 3 sachets of the same type to me. I heard that at the other branches, they were given 3 different sachets for different skin types to try out.
Mine's the yellow one, classic range - suitable for all skin types!
It's purely botanical formulas, which explains all the flora and fauna in the picture above.
It also makes everything look really yummy!! Especially the orange one! Don't you think so? ;)
Let's take a look at the different types of cleansing oils and their properties.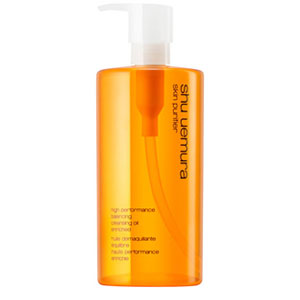 For dry skin: High Performance Balancing Cleansing Oil Enriched
Contains Bitter Orange Peel, Tomato Extract and Red Pepper Extract known to help enhance cutaneous microcirculation.
For whitening concerns:
Brightening Cleansing Oil Advanced Formula
A light-textured oil with Prune Extract and Sakura Leaf Extract, fortified with Vitamin C Derivative OS for more clarified, smoother and brighter skin.
For all skin types:
High Performance Balancing Cleansing Oil Advanced Formula
Infused with Asian Botanical Oils such as Camellia Oil and Ginger Root Oil, cleanses gently and maintains skin's moisture balance. Leaves skin feeling comfortable with a fresh and sensuous rosemary aroma.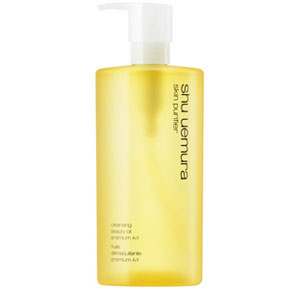 For sensitive skin:
Cleansing Beauty Oil Premium A/I
A mild-textured oil with soothing Licorice Root Derivative and moisturizing Amino Acids. Leaves skin refined, soft, smooth and plump.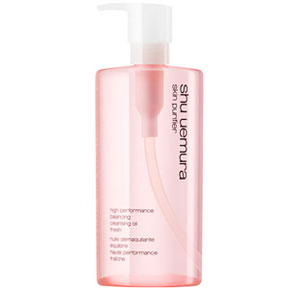 For pore concerns:
Fresh Pore Clarifying Gentle Cleansing Oil
A light-textured oil for complete pore cleansing with Sakura Complex. Deeply wash away pore concerns for refined smooth, visibly pore-less skin.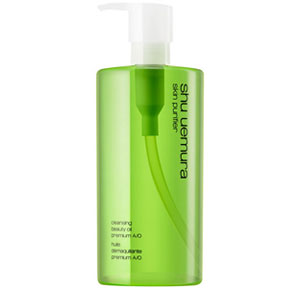 For aging concerns:
Cleansing Beauty Oil Premium A/O Advanced Formula
A comfortable cleansing oil with Green Tea Extract empowered by Ginkgo Leaf Extract, known for anti-oxidant and microcirculation properties, to revitalize fatigued skin appearance and refine skin texture.
I think.. that they really have a type of cleanser for every single skin type.
Plus all the formula are made from plants, so au naturel!
HOW TO USE:
It's simply..oil..
Colourless, not much fragrance as well..
Well actually it simply smells like oil..
4ml of classic cleansing oil.
Feels pretty clean after washing!
Except it couldn't remove my eye makeup! I think I should probably use my eye makeup remover first before moving on to this step of cleansing.
It's really efficient though!
But it's so expensiveeeeee..
If not I would have loved to try the pink bottle cleansing oil for pore tightening purposes.
It is definitely something that I need, mega huge ass pores have always been huge problem of mine.
Maybe when I'm mega rich, or I have too much money to spare (HAHA!), I shall buy a bottle to try out.
Older Post | Newer Post