Went to the IT Fair over the weekend, boy was it crowded.
Armed with an in-and-out mission to get 2 sets of printer ink and my long awaited Olympus camera!
I wanted to get the Olympus Pen 3.
Been eyeing it since last year, and my camera is really pretty much gone case.
But I just got a new laptop last year, and I used up my annual claims for that.
Waited an entire year for this year's claims to come through so I can get my dream camera!
It was retailing at 800$ at Comex fair last year!
But this year...
Instead of price dropping, it INCREASED!!!!
To about 1200$ plus plus!!!!
Exceeded my budget.
-.-
But the nice Olympus guy who incidentally, resembled Hong Kong actor 杜汶泽, introduced me another new product on offer.
杜汶泽
The sales guys looked like him lol. A bit older, stockier, and not so polished.
The Olympus Pen Mini - E-PM1
Comes in 6 gorgeous colours!
After much deliberation, I've decided to get.....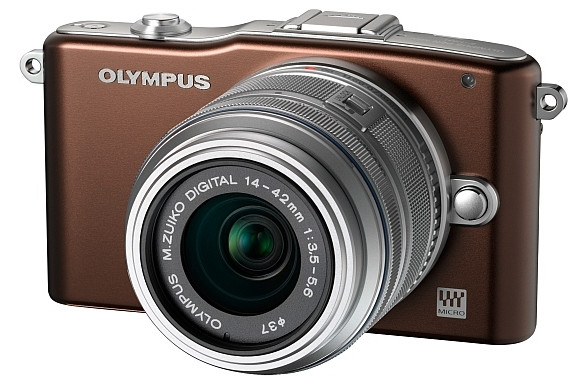 The brown colour!!!
Looks like molten chocolate, niceeee..
Comes with loads of free gifts too
1. Dry box
2. 8GB SD card
3. Screen Protector
4. Camera casing
The screen protector was obtained thorough a little whining -.-
Damn disgusting, but hey, for a free screen protector, I'm willing to do that.
We saw Felicia Chin at the Olympus booth too, her makeup damn thick.
From far I can already see that if I were to use a toothpick to scrape off her makeup, it'll land in a small pile on a paper plate. But okay, she still looks pretty.
Oh and so far my new camera's pretty awesome.
Loving it. The image is sharp, colours are vivid, and the manual focus is the best feature.
The interface is pretty easy to use, and it's pretty much packed full of a DSLR features despite the tiny body. Without the lens, the body is rather compact and lightweight.
Maybe it's time to give the gadget a new name too, hehh hehh.. any ideas?
;)
Labels: Mar2012
Older Post | Newer Post