Trying out
Étude House Precious Minerals BB Cream
today!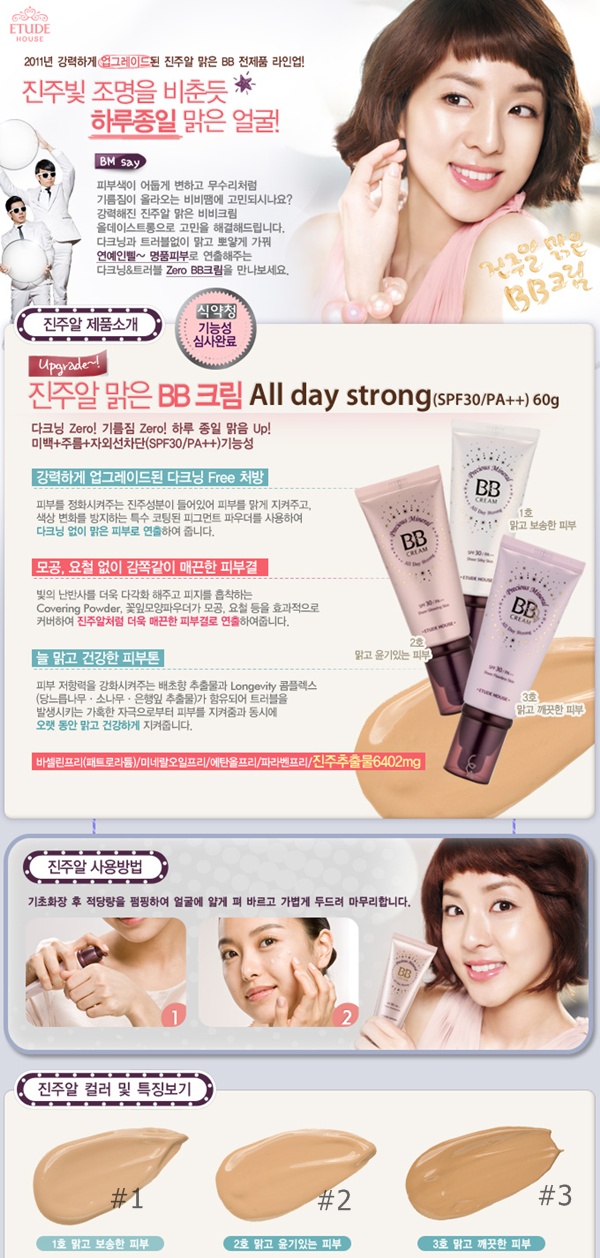 This is the
Precious Mineral BB Cream
range from Étude House.
There are 3 colours available!
#1 (white bottle)
Sheer Silky Skin
- For Oily Skin and if you want fresh makeup
#2 (pink bottle)
Sheer Glowing Skin
- For Dry Skin and if you want moist and glossy makeup
#3 (pale purple bottle)
Sheer Flawless Skin
- For all skin & for redness & blemishes, maximum coverage
I believe my sample sachet is the pink bottle one. FOR DRY SKIN.
HOMG.
I have oily skin.
And I've only just realized that. After a whole day of wearing it. -.-
Okay never mind let's just review it anyway..
So yea I tried this sample today!
Received it on some random occasion when I walked into the store..
SPF 30 BB Cream.
Very good. I love BB creams with a minimum of SPF 30.
SPF 15 is really not sufficient for the weather in Singapore.
The texture is really thick.
As you can see, it's beige colour. Hmmm...
I was a little skeptic about how it might turn out, since my ZA White Plus Instant Brigntener is more of a pinkish tone and contains pearl powder to brighten even the dullest complexion.. The pink tone is also more suitable for Asian skin tone. So this beige colour wasn't very wow initially. But..I shall be adventurous!
Look!
It blended in so well, that I can't find it anymore.
Niceeeeee..
Luckily, the colour suited my skin tone too. It's not really noticeable, the texture is really blendable too.
Hard put to decide if I love this more or my ZA more. My skin looked flawlesssss after putting this on, why so awesome!?
It also doesn't feel icky or really heavy, like it's clogging my pores.
EXCEPT that it felt a little oily.
Which I now understand it's due to the fact I got the sample more suited for dry skin conditions.
But other than that, everything is pretty lovely!
The coverage was good, the colour matched my skin colour, and it wasn't too heavy and pore clogging too.
Might consider giving this a try when I finish my ZA .
:)
Older Post | Newer Post